Press
INTERVIEW IN LUXE MAGAZINE
What's your favorite type of style to work on?
Josiah (JL): Contemporary. A lot of the new tile and recycled products lend themselves to contemporary design. The next few years should be exciting as we develop more recycled products.
Which project has brought you the most satisfaction?
JL: We made a solid granite memorial engraved with the names of fallen firefighters from 9/11 and donated it to a fire station.
What qualities should a home design professional possess?
JL: A designer needs to understand the client's taste and budget, and design accordingly. Also, giving the client renderings is important because so many people are visual.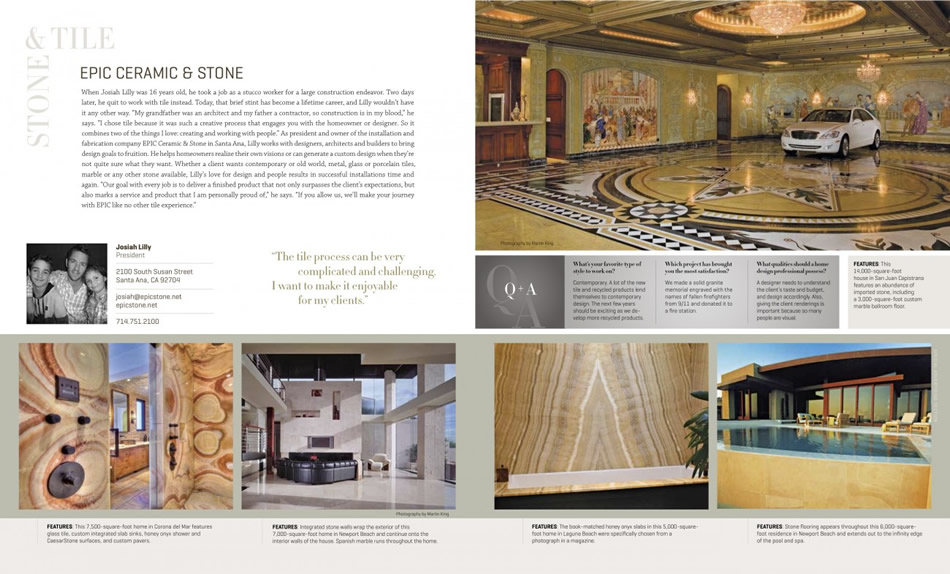 We have also been featured in: