Home remodels and builds are on the rise in 2013. What % are you in?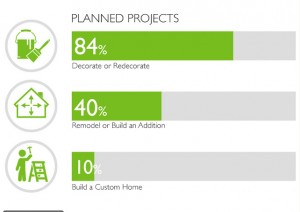 The most popular rooms for Remodeling are in the bathrooms and kitchens- our specialty. Fortunately we have been doing our homework and keeping up with the latest trends and the newest materials. Josiah Lilly (owner of EPIC), just got back from the largest stone show in the world that was held in Verona, Italy and is on his way to a Design Expo at the end of this month.
We are excited to see this uprise and ready to create something beautiful and unique in each home. When dealing with elite high-end custom homes in LA and Orange County (not to mention some out-of-state projects), we make sure our clients are wow'd at the final product.